2016.management is an infinite generative composition. The chord structure is continuously descending lower and lower while words fade in and out on the screen "YOU CAN'T MAKE A SONG", "IT'S 2016".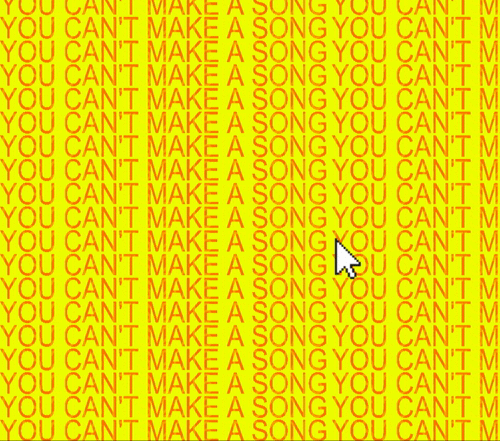 The idea came out of my frustration with many of the events of 2016 and feeling unable to properly react to it through art, music, or otherwise.
The listener has an over sized mouse that they can click with and create sound with the background music.
Collaborators