Delqa is an interactive installation that puts visitors inside the music of Matthew Dear. The project was a collaboration with my friends/colleagues New Inc across many disciplines: architecture, acoustics, music, computer vision and design.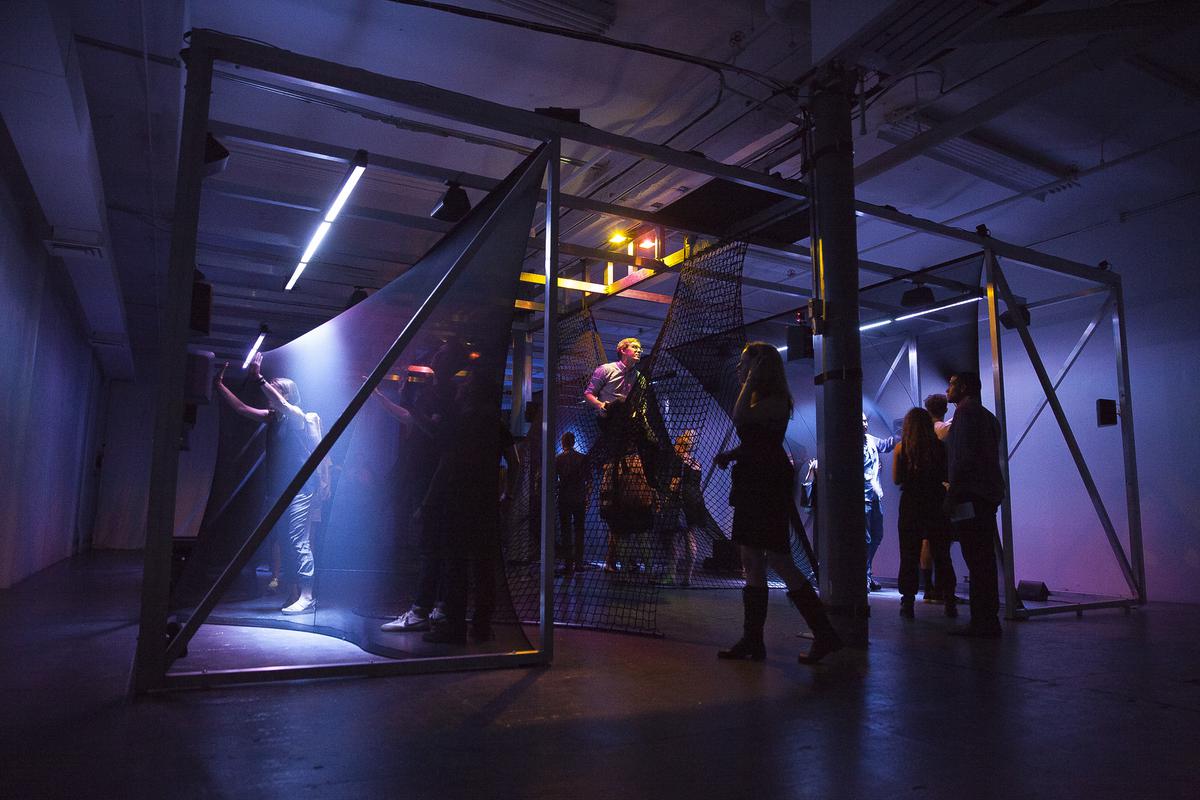 The installation uses 10 Microsoft Kinect cameras to track people in the space as they interacted with the walls and nets. As participants climb and press on the meshes, the music responds to the position and force of the their gestures.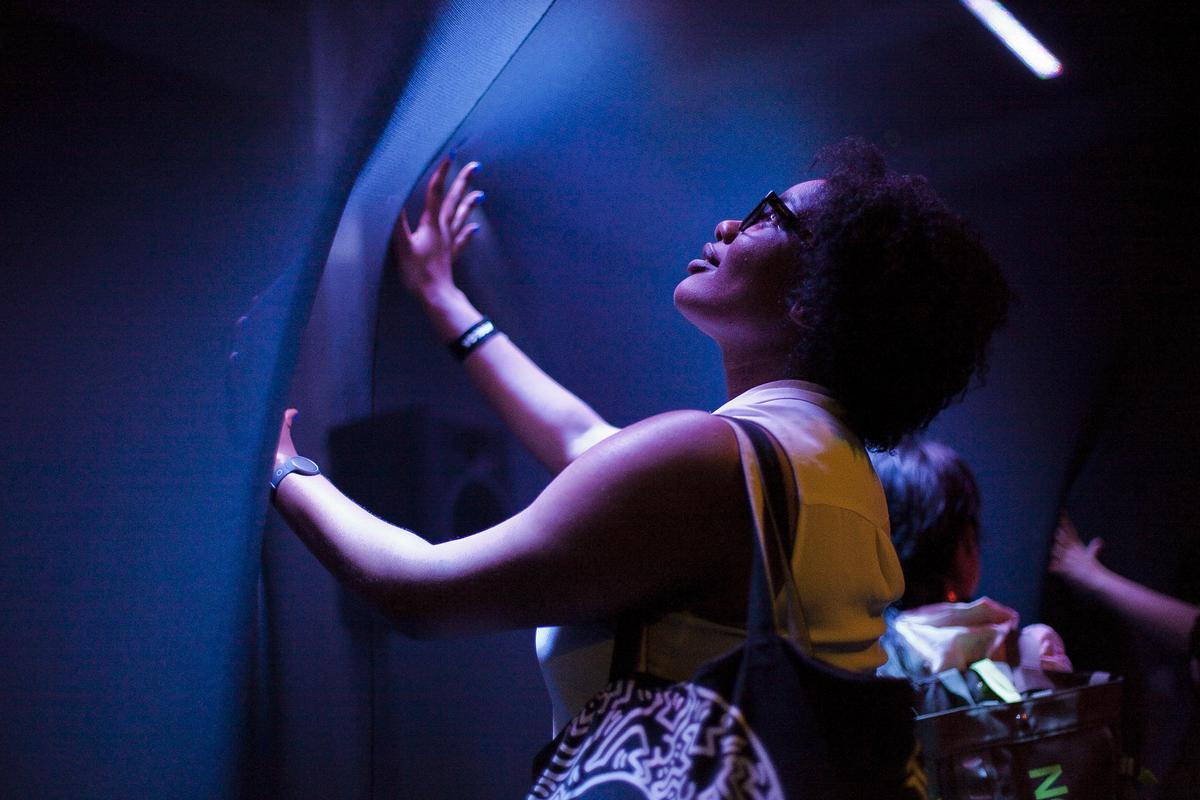 Gabe and I worked directly with Matthew Dear and his Ableton Live session, transforming a static song, into a dynamic and interactive one; I made custom M4L plugins that translate the pressure and position data from the cameras and mapped them to timbral, rhythmic and melodic parts of the song. Dave then spatialized the sounds across a 44 channel speaker array which enabled us to create localized and distributed sound sources to best match the content and interaction of the music.
Here's a binaural walk through of what it was like to play with the installation:
Delqa was up for a short time on the ground floor space of the New Museum's Incubator (NEW INC), which is directly next door to the museum.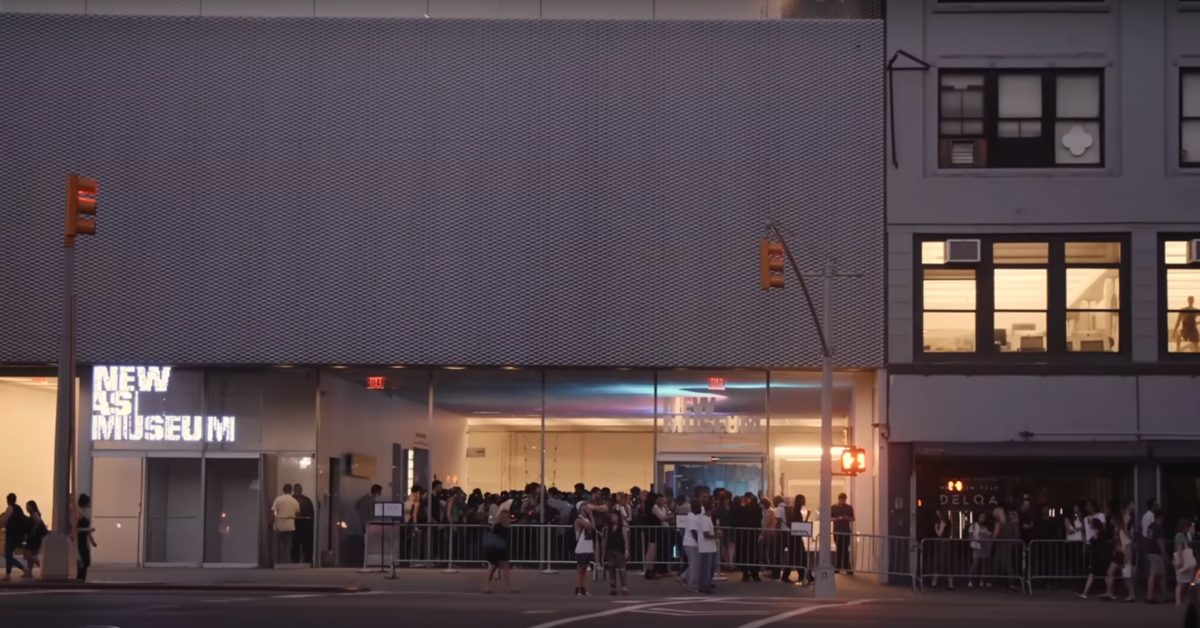 Delqa won a Cannes Golden Lion and has since been exhibited three other times.