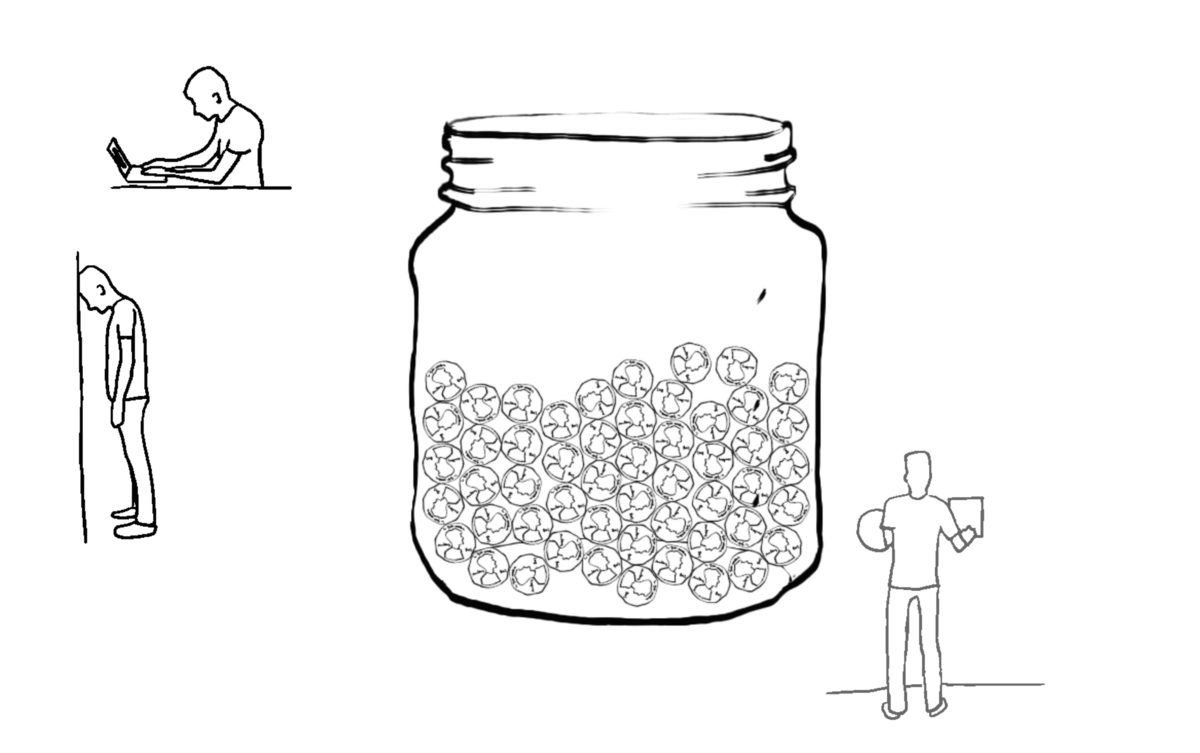 Richer is my first web + music collaboration with Sarah. It's a purposefully frustrating interaction where you have to keeping clicking and typing fill up the coin jar to hear the entire song.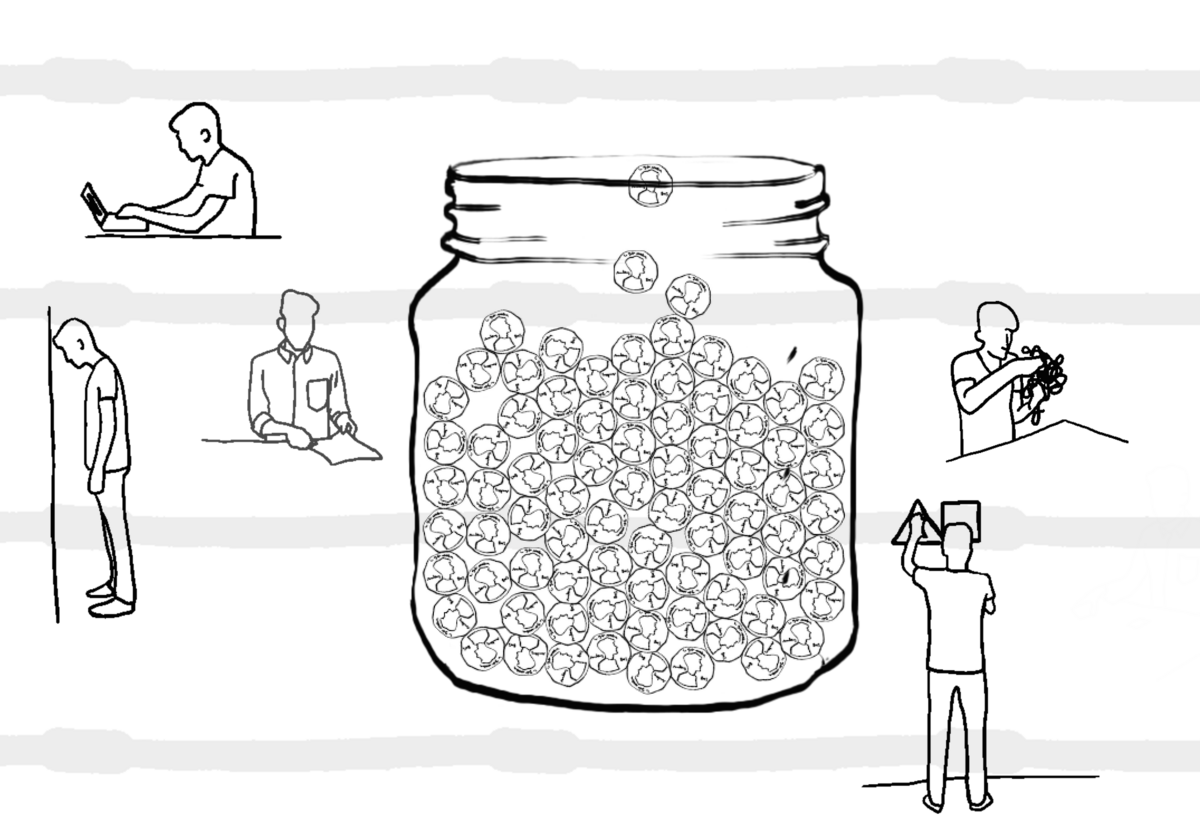 The song is split into 7 stems which are introduced as the coin jar fills up. Each of the musical tracks has a corresponding gif of working which fades in along with the track.

The coins disappear from the jar if you don't keep clicking and typing (just like in real life).
Collaborators